To burn an NFT means to permanently remove it from circulation. This is done by sending the NFT to a "burn address", which is a special wallet that cannot be accessed by anyone.
One reason to burn an NFT is to increase the value of the remaining NFTs in the collection. By reducing the supply, or increasing the scarcity value of NFTs in a collection, the idea is that the demand for the remaining NFTs increases, which can drive up their prices.
Burning NFTs can also be a very effective way to get attention and make a statement. Some creators have burned their NFTs in protest of the environmental impact of blockchain technology. Others have burned them to celebrate a significant event, such as the launch of a new project or start of a new phase of their life.
The CrytoPunk burn by artist Pranksy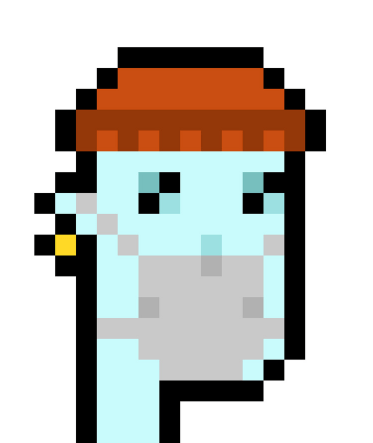 The most high-profile NFT burn to date was the burning of the CryptoPunk #7523 by the artist and collector known as Pranksy. Pranksy burned the NFT in December 2021, in protest of the environmental impact of blockchain technology.
The CryptoPunks are a collection of 10,000 unique pixel art NFTs that were created in 2017. They are considered to be one of the most valuable NFT collections in the world. CryptoPunk #7523 is a rare Alien Punk, one of only 9 in existence. It was estimated to be worth around $1 million at the time of the burn.
Pranksy's decision to burn CryptoPunk #7523 was met with mixed reactions. Some people applauded him for taking a stand against the environmental impact of blockchain technology. Others criticized him for destroying a valuable piece of art.
Regardless of the mixed reception, Pranksy's burn was a significant event in the history of NFTs. It showed that people are willing to take drastic measures to raise awareness of the environmental impact of blockchain technology.
In January 2022, the artist Beeple burned an NFT called Ocean Front to raise awareness of climate change. Ocean Front depicts a house on a beach that is being swallowed by the ocean. It was estimated to be worth around $6 million at the time of the burn.
In March 2022, the musician Grimes burned an NFT called Death of the Old to celebrate the launch of her new album. Death of the Old depicts a skull with a flower growing out of it. It was estimated to be worth around $1 million at the time of the burn.
The fact that CryptoPunk #7523, Ocean Front and Death of the Old were unique NFTs made their burns even more significant. By burning these NFTs, the creators were permanently destroying something that was one-of-a-kind. This sent a strong message about their commitment to their cause. Not all NFT burns involve unique NFTs. Some NFTs are burned as part of a limited edition series. In these cases, the burn does not have the same impact as the burn of a unique NFT.
These types of NFTs are generally accepted as "tainting the essence of NFT art"
Plagiarized art: When someone takes someone else's artwork and mints it as an NFT without the artist's permission. This is considered to be unethical and illegal.
Low-effort art: When someone creates an NFT that is simply a screenshot, meme, or other piece of unoriginal content. This is considered to be a waste of the blockchain and does not add any value to the NFT art community.
Art that is only valuable because of its hype: When an NFT is sold for a high price simply because it is popular or in demand. This does not necessarily mean that the art is good or has any artistic merit.
Art that is created solely to make money: When an artist creates an NFT with the sole intention of selling it for a profit. This can lead to the creation of low-quality art that is only intended to cash in on the NFT craze.
NFT creators who are passionate about the art form often feel that these types of NFTs cheapen the value of NFT art and make it harder for genuine artists to be taken seriously. They argue that NFT art should be about more than just making money, and that it should be created with care and attention to detail.
Slimesunday's "The Great NFT Purge" Initiative, 21st August 2023
This burn initiative by the NFT artist Slimesunday provides deeper insight into why she believes that "a symbolic cleansing of the NFT space" is needed. She offers two of her own artworks (from "The Great Purge" collection) as incentive, in exchange for NFTs burnt.
A world that was once about innovation, creativity, and community suddenly had its values overshadowed by greed, deception, and short-term thinking."

Slimesunday
Ultimately, the question of what constitutes "good" or "bad" NFT art is a matter of personal taste and opinion. The same applies to the practice of burning NFT art. As the NFT world grows, it will be interesting to see how the phenomenon of burning NFTs shifts and evolves.